Signed global partnership with Primas
On May 20, 2018, we announced the signing of a strategic partnership with Primas, which operates globally, mainly in China and Singapore.
Primas is developing a Decentralized Trust Content Protocol(DTCP) using blockchain, aiming to build an ecosystem of open, connected and high-quality web content.
And they have developed the first DApp using DTCP and released a closed beta version in January 2018 that supports multilingual Japanese, English and Chinese.
On June 24th of this year, the Primas DApp release event was held in Shanghai.
Participating companies from various countries gathered at the event and interviewed from major media and television stations in China. The event attracted attention not only for Primas but also for the Chinese blockchain.
Techtec was invited to the event, and on behalf of Primas partner companies around the world, CEO Tagami spoke about our business and Japanese blockchain trends.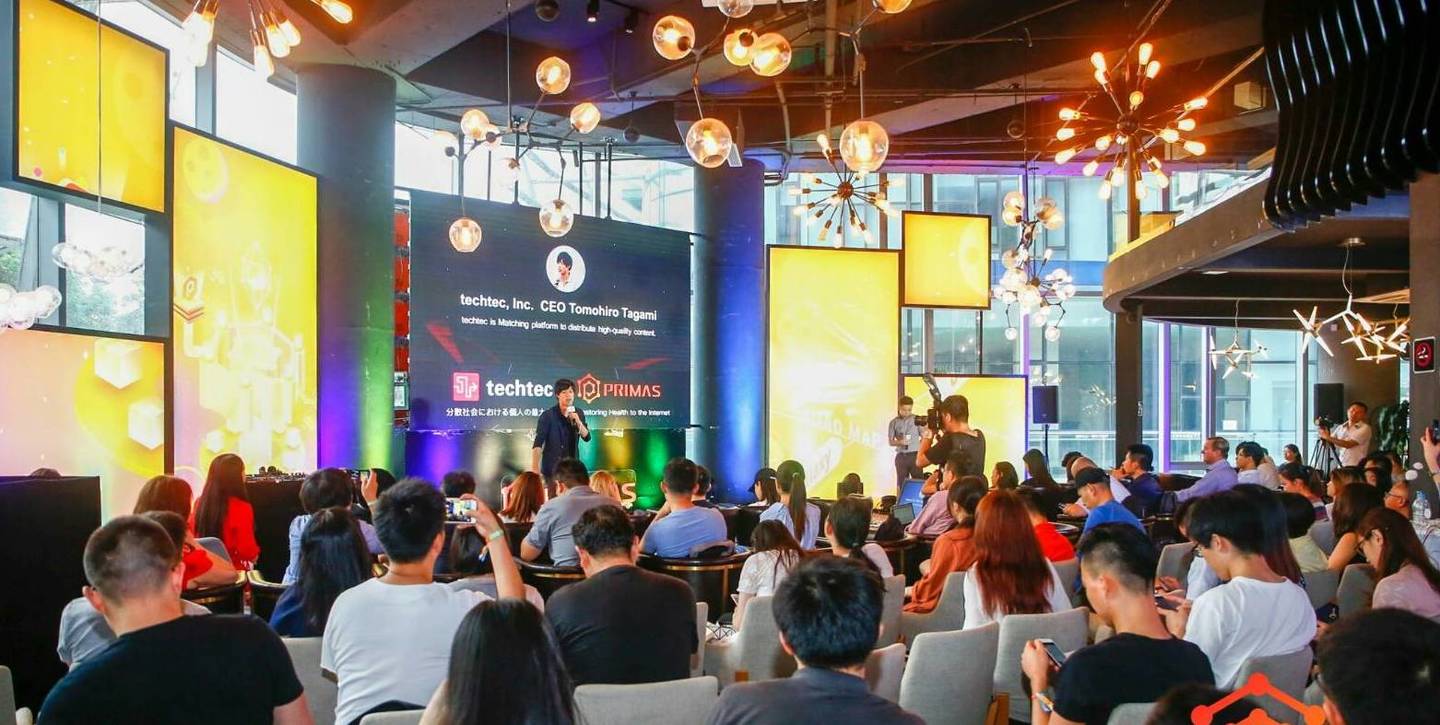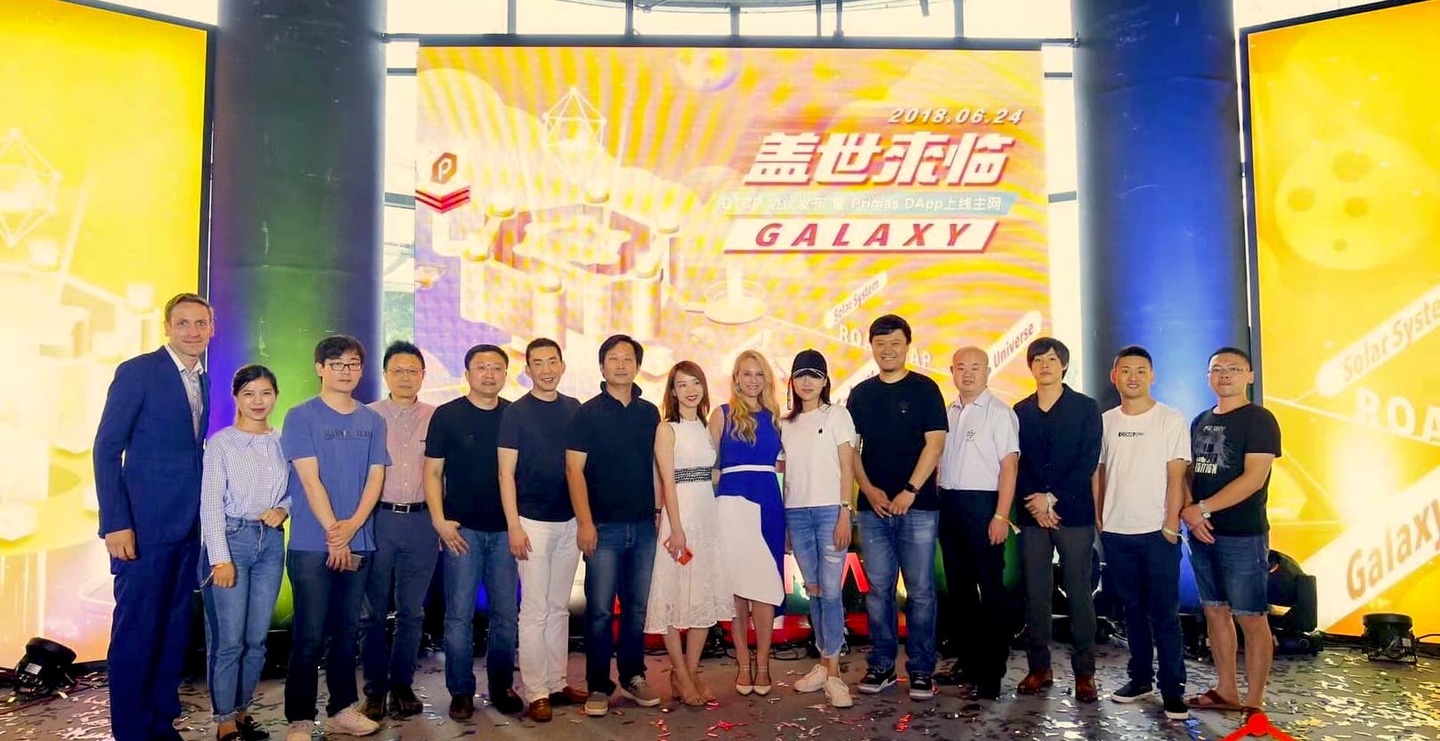 There are two main reasons why Techtec has just formed a partnership with a global company such as Primas:
・ Realization of global
・ Speed
Realization of global
There is no border at all in the Internet, especially in the world where blockchain has penetrated.
Japan became the world's second largest economic power at the time due to high economic growth caused by the Industrial Revolution. (Currently third place) Furthermore, Japan is an island country.
Because of these two backgrounds, Japanese people have no global thinking.
Even in this state, there was no problem until now.
This is because Japan has an economic environment in its own country, and Japanese is a common language for living, so there is no inconvenience.
However, as some have realized, global premise will be mandatory after today.
The trouble is that global thinking means that you can't learn by just thinking and collecting information.
Global thinking can only be acquired by actually moving into action.
Therefore, Techtec decided to actually partner with a global company in the spirit of getting used to learning about this part to embody the global premise.
Speed
As with global premise, the speed of change around the Internet is unusual.
Every day there is some big news.
If you look at the world, you will feel stronger.
At Techtec, we are very conscious of the speed of decision making in order to fight on a global basis.
The partnership with Primas was decided in about 10 days.
Specifically, the first contact with Primas understood each other's efforts, and talked about the partnership on the spot.
After that, we continued chatting and asked Wu, Primas's CEO, to come to Japan suddenly for discussion and consensus.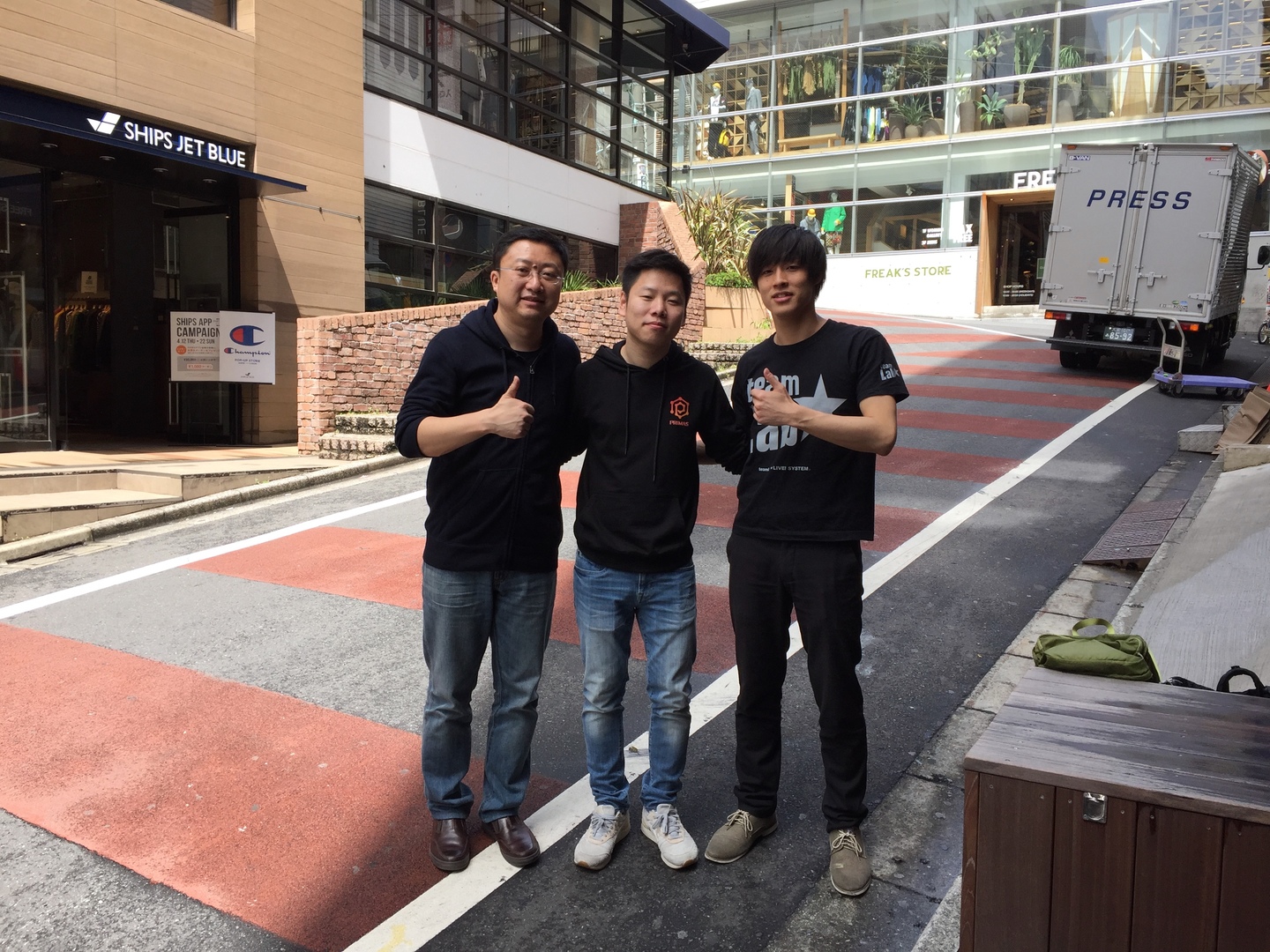 Being aware of this sense of speed on a daily basis makes it possible to make optimal decisions without rushing in case of emergency.
While continuing to work with Primas, we are currently preparing partnerships with further global companies.
If you want to experience overwhelming stimulation and growth every day, work with Techtec together!
*By the way …
There is no need to worry about language barriers or knowledge. That is just a means.
(When you do it, you will naturally learn, and you can feel the growth and enjoy your life!)